Houseplants
Our range of houseplants are second to none! From 1.3lt through to larger grades, Seaview grow over forty varieties at any one time, including a range of exciting hanging baskets.

The Seaview range of houseplants includes:


• Columnea
• Ferns


• Philodendron


• Ficus
and many more
You will recognise a Seaview houseplant because of its exceptional quality and vitality.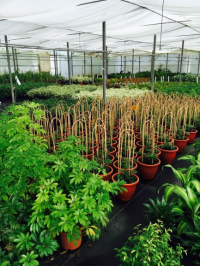 Photo Gallery
Back...